Attention, shoppers. May I direct you to the August issue of GQ, long one of my favorite magazines and now even more so due to the portfolio of photos of John Slattery, silver fox star of "Mad Men," working various plaid suits that are almost as gorgeous as he is.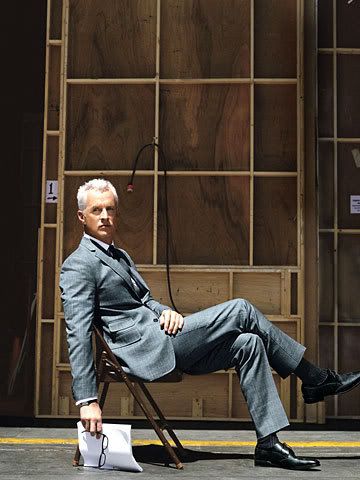 You can keep your various medical show heartthrobs. This is the sexiest man on television.


A hot man in a good suit. What's sexier than that? Nothing. Nothing is sexier than that. My goodness gracious, that could knock the manners right out of a nice southern gal, leaving her to behave in ways that would make her mama frown, to say the least.

I bring this up because my birthday is next week. You know, in case you're having trouble deciding what to get me.
Photos: GQ.com