Oh, it's the Dog Days... Or is it? When are the Dog Days, officially? Surely mid-August in a city that has already had the third-highest number of triple-digit temperatures in recorded history (and we've a good 4 - 6 weeks of summer left here) counts.

At any rate...

It's hot. As hell. I'm not going anywhere for a summer vacation. I may not even be going anywhere for a fall vacation, depending on what gas prices do -- I'm certainly not going to Paris. I'm on a No Buy in order to try to soothe my somewhat bruised credit cards after a couple-three months of some pretty serious spending, and to try to save up money for a birthday treat. (Which I think I have already given myself, so that's out now, too.) And oh, yeah -- the birthday's coming up. It's not even a fun one, although it is one of the last times I'll be a prime number.

So to entertain myself I've put together a No Holds Barred Wish List. Herewith, some things Style Spy would be ecstatic to find under her... um... birthday tree.

Item #1: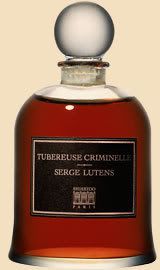 Tubereuse Criminelle, from Serge Lutens.
I've talked about this perfume
here before. I was planning to pick up my bell jar in Paris in November, but that was when I thought I was actually going to Paris. Since I won't be getting there for who knows how long, I'm going to have to continue to make do with decants. (You can't buy this perfume in the States, or anywhere other than the Palais Royale boutique.) I could break down and ask one of my Parisian friends to send me a bottle but A)
la poste
in France is -- forgive me,
mes amies
-- frighteningly unreliable and B) that deprives me of the experience of walking into that hushed cathedral of aromas and being waited upon by mildly snooty French women in black smocks and perfectly tweezed eyebrows. And then, walking through the garden of the Palais Royale, past the Comedie Francais, and out onto the rue Faubourg Saint-Honoré, with my little shopping bag in my hand. Probably I would stop in one of the cafés in the garden for a glass of wine first. Wouldn't you?
Item #2:
Who's got frequent flyer miles they don't need?
(And yes, I took that photo. And yes, I was up at the tippy-tippy-top. It was like a dream.)
Item #3:
Ralph Rucci: The Art of Weightlessness.
A book about one of my idols of fashion.
Item #4:
The Cleves Ring from
Wendy Brandes Jewelry
. In yellow gold,
s'il vous plait
. Isn't that beautiful? So graceful, I just love it. Wendy is a super-cool gal with
a terrific blog
who designs gorgeous, gorgeous jewelry which I cannot afford.
Item #5: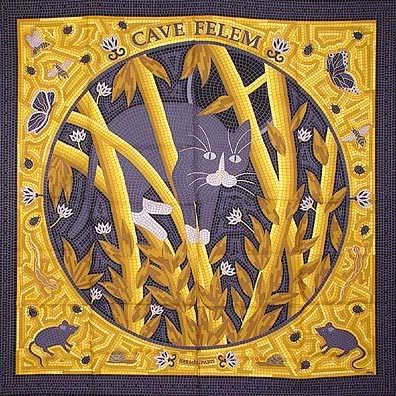 Cave Felem
from Hermes. It's vintage, it's no longer in production, it's nearly impossible to find. It is irresistible to me because, aside from the highly unusual mosaic effect of the design which I find completely stunning, it looks just like my Shine:
How perfect is that? Down to the eyebrow whiskers!! I've seen them on eBay for over $500 (!!!), but it was listed by someone who seems to sell Hermes scarves by the truckload and I'd be willing to bet the price of the scarf it's counterfeit.


Items #6 & 7: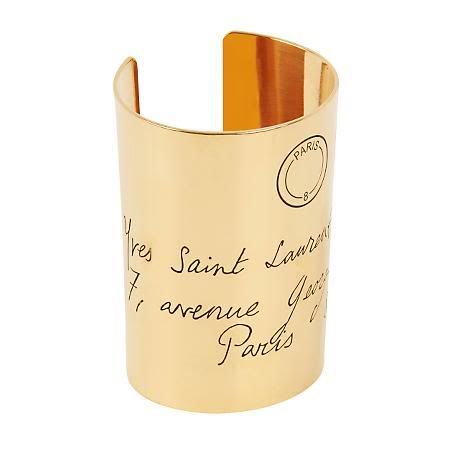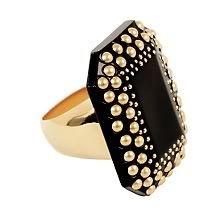 Both YSL, both so perfectly me they hurt a little bit. Especially that cuff. Really -- could you have designed anything more perfect for me?
Item #8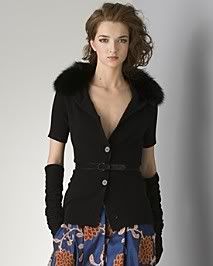 Robert Rodriguez cashmere & fox fur cardigan. I think if I don't have this I will cry for a hundred years.
Item #9
31 rue Cambon. My decant is getting low and I'm getting panicky. This is one of the most beautiful perfumes I've ever owned, and every time I wear it she gets her hooks a little more deeply into me. This is my grown-up French lady perfume. It's ravishing. It's technically a chypre, although it's a chypre sans oakmoss, which some folks will tell you means it's
not
a chypre at all. It's definitely the most accessible chypre I own, with its soft, beautiful floral heart and cheerful bergamot opening that welcomes me with a sunny smile. I feel so beautiful when I wear this, like I'm floating. The only place to get this stuff is a Chanel boutique, and I have no idea when I'll be near one of those next, so I'm probably going to have to get another decant from The Perfumed Court.
Item #10
The Clothes on Their Backs
By Linda Grant, who writes the great blog
The Thoughtful Dresser
, which I never miss.
Item #11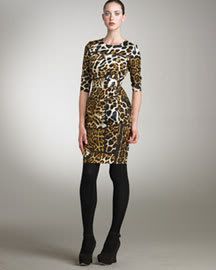 YSL. Perfect. 'Nuff said.

Oh, the list is long and the funds are short. (I didn't even
get
to the shoes... ) What's on
your
list?