So on Monday, we got word from some big economic muckety-mucks that the country is in an actual recession and has been for a year.

Altogether now: "Well, duh!"

And yet... Someone is spending money, because these dark sparkly beauties from Giuseppe Zanotti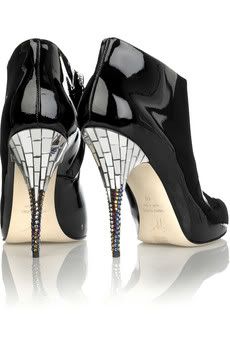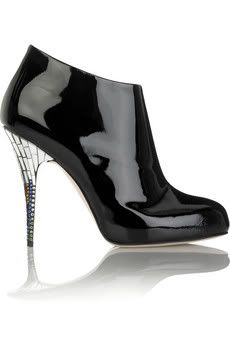 I would do wicked, wicked things in these shoes. I would do wicked, wicked things for these shoes. Oh, my...

that retail for a cool $995.00 on Net-A-Porter (that's about one latte shy of a grand, folks) are sold out in all but three sizes. And they're not even on sale yet.

Golly.

Can I buy stock in Zanotti, I wonder?