Oh, it's the week after Christmas. And to make up for the well-publicized dip in spending this year resulting from the well-publicized American economic recession, many retailers are offering well-publicized and pretty drastic sales on merchandise. Which is, of course, killing me. Because I am Not. Shopping. Style Spy is on a No Buy and really needs to stick to it, because funds are thin on the ground in le Monde de Style Spy and if she ever wants to take another vacation in her life (and she does, I assure you, she desperately, desperately does), she has got to get her financial ducks in a row.

And so, the No Buy. But I can still look. And share with you guys.

What I want: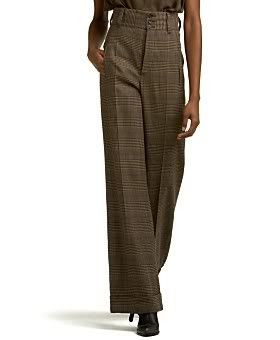 Jean Paul Gaultier High-Waisted Plaid Trouser


These are Gaultier and I just adore them -- they are a nearly perfect pair of pants. Such a great silhouette for nearly any body type and of course, that wonderful Katherine Hepburn vibe that most of us love. However, they are $895, which is a bucket o' cash for a pair of slacks. So I found some more reasonable alternatives.



D&G Dolce & Gabbana Wide-Leg Chambray Pants


These are a slightly more casual take on the wide-leg trouser, made of chambray so they're going to function as a pair of really nice jeans. Super cute.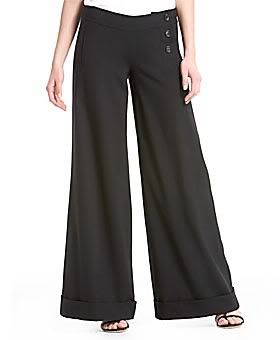 Tracy Reese Cuffed Trouser


These are adorable -- I really like that asymmetrical button closure at the waist. They are not as high-waisted as the Gaultiers, but I still really like them. Best of all, these and the D&Gs are already on sale at eLuxury and right now they're giving an additional 30% off all sale merch through January 5.


Okay, so those are what I want. You know what I
need
?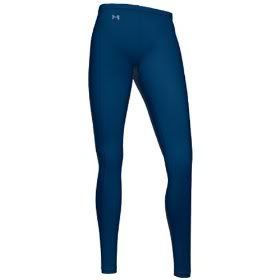 Under Armour Women's ColdGear Frosty Tight


Yeah. Not nearly so interesting, huh? But it's winter and I need some more running tights. So I look at tights in stores and on online, and I hear myself complaining about how expensive they are. This is really pretty ridiculous on my part. (Not that they're not expensive -- they are. Depending on the various "features," you can spend 80, 90, 100 bucks on what is basically half a yard of lycra and some elastic, which does seem a bit extreme.) The ones above are roughly $50.00. And I'm balking at paying that. Which is silly, because I'm a runner, I run almost every day, and I'll probably wear them at least once a week while it's cool, and for many years to come. Amortized out, these things are going to cost pennies per wear. And yet I'm resentful.
On the other hand, was I resentful about spending entirely too much money on these?


Lord, no. I still think these were a

bargain

.


(The mind of the Fashionista is a funny thing. You probably don't want to go rummaging around in there.)
But the running tights are not fun, are they, and they're certainly not
faaaaaabulous
. They don't cause one's breath to catch in one's throat like mine did when I met those red Valentinos. No one is going to stop me as I chug through my neighborhood and say, "I LOVE those tights! Where did you GET those???" Whereas when I wear those red shoes I should probably hire a bodyguard, based on the comments & looks I get from other women. (Bitches want my shoes, man!)
Being a grown-up means learning to prioritize. And so -- no wonderful high-waisted wide-leg trousers for me this week, or next. But a gal can dream.


How about you guys? Struggling with any Want vs. Need situations right now? Share your pain -- we'll console one another.