We did a very good thing last night.




And how great did Michelle Obama look???





This dress is Narciso Rodriguez and I lurrrrve it. There's some dissension in the blogosphere about it, but I think it's great. I also think it's great the way the entire family is color-coordinated -- it appeals to my Inner Miss Matchy-Matchy. And I love that the girls are dressed like actual little girls and not like mini-models.





Another non-slouch in the beauty & style department, our new Second Lady, Jill Biden. Gorgeous woman, great classic taste in clothes. She always looks like a million bucks. Oh, I am very excited about these two, style-wise. American designers are going to be beating down the doors of 1600 Pennsylvania Avenue for the next four years, begging these women to wear their clothes.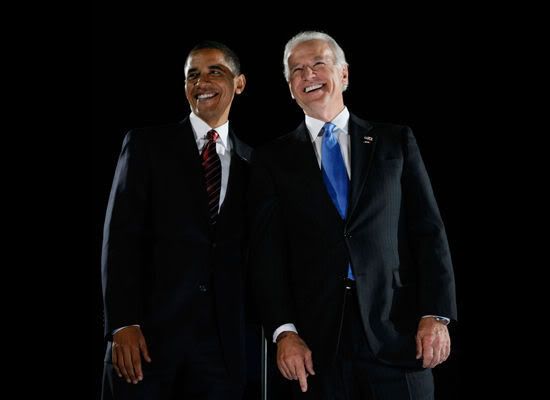 Handsome men in handsome suits. I'll cop to having had a bit of a crush on Joe Biden for years. Love the color of his tie.


Why am I talking about what they're wearing? It might seem shallow, given the historic nature of this election. There are far more important things to discuss, of course. But this is a fashion blog, and I don't allow myself to talk politics here.

So I'll just say this: America changed its clothes last night.

And we look fabulous.



photos: huffingtonpost.com