Wow. I am rubbing my eyes in disbelief. I mean it, my mouth is hanging open.

I was reading Sydne's great blog Think Through Fashion when what to my wondering eyes should appear?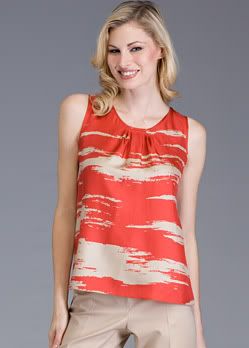 This cute top from Jones New York. Of course, that in and of itself would not cause disbelief, Sydne posts lots of great stuff. The disbelief is because of this
Yves Saint Laurent skirt that I own and have posted about here once or
twice
.
Um, yeah. That is
the same
fabric.
My skirt is from YSL Resort 2008. The Jones New York top is current. How on earth did it ever come to pass that the mill that created this fabric sold it to YSL and then two years later to a mid-level department store line? I am puzzled by this. Don't the high-end houses get exclusives on their fabrics? How did this happen? Anyone have any ideas about this? I think I'm going to try calling the YSL boutique in New York tomorrow and see if I can get any info.
So -- good news! If you loved that skirt but didn't manage to scoop one up, well, here's your chance!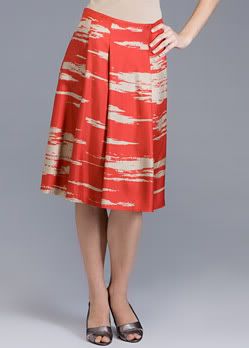 The even better news? It'll only set you back about an eighth of what the YSL cost.
Seriously, I'm slack-jawed. Mouth. Hanging. Open.



Update: Have just spoken to an extremely nice young man named Chris at the Mad Ave YSL boutique about this. He took my information and is going to pass it on to someone else, who I hope will get back to me about it. I'll keep you posted!