How swoony is this photo?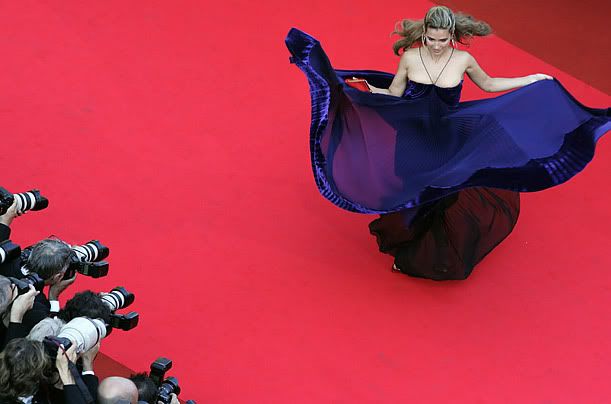 It's an actress named Vahina Giocante on the red carpet in Cannes. I don't know who she is or who designed the dress, but this is the kind of moment that makes fashionistas like me smile. It makes me think of my dear friend Bobina, who would probably wear a moldy flour sack if it were cut into a dress with a "twirly skirt" -- she does loooooove her some twirly skirt. As do we all, really. There's something about a big floaty skirt that I think most women have difficulty resisting -- there are few things that make you feel more feminine or girly.

Just make sure you wear a slip underneath it.



Because most of us can't get away with this.


Photos: John Schults on Time.com, www.marilyn-monroe.eu