Inspiration: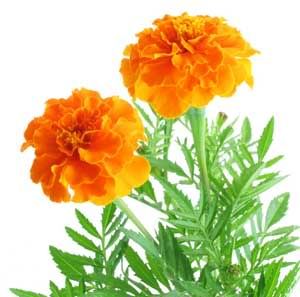 Realization:
I'm in love with marigold yellow right now.
Plummie
says it's the logical progression of my purple moment and she may well be right (she usually is, dangit), but I trace it to this

Jil Sander
dress that came down the runway at the
Fall 09 show
and that
I posted about
in March. I adored this collection and pretty much everything in it (oh, Raf Simons, will you pleeeeeeeeease marry me?) and honestly think I could have built my rest-of-my-life wardrobe out of it. Magnificent. The shapes and colors from these clothes have been lingering & percolating in my head, and the most pressing current manifestation of that is a deep love for this color.
Following the course of this bit of fashion logic (if we can call it that), I decided that I really needed something yellow to go with this skirt
I like it with red, of course, but what
don't
I like with red? In Style Spy's world, red is a neutral. But as I said, the marigold yellow has me in its feathery, sunny clutches, so when I spied the top at Barney's Co-Op this weekend, I promptly popped it on.
The tank is
3.1 Philip Lim
. I mentioned yesterday how I feel about this guy, and when I picked this up it only added fuel to the fire and fanned the flames of my love of Lim. (Say that out loud three times fast!) It's from the
Resort 08
collection, which is on sale right now in several places. You can get the top (and other lovely Lim) at
Barney's
and
Net-A-Porter
, although it is selling out quick like a bunny. And no wonder, really. It's such a lovely piece -- when I emerged from the dressing room wearing it, it elicited a spontaneous and obviously genuine "Oh, that's
so
pretty!" from the SA. I thought so, too. Honestly, the color is more of a sunshine yellow than marigold yellow -- there's not as much orange in it -- but this bothered me not one iota. I'm a wee bit unsure of how this shade works on me, but I'll just need to be careful with the ol'
maquillage
-- make sure I have a bright lip. (Style Spy's solution to

everything

, apparently, is a bright lip. No doubt makeup artists the world over are laughing at me.) When I get the outfit pulled together I'll get a photo, but I promised no more look-at-me posts this week, so it'll have to wait.
The most logical choice of shoe for this ensemble is this one
Prada Ombrés -- we're still in love after all this time
but I'm also toying with the idea of these
Cole Haan calf hair -- these shoes make me wiggle when I walk.

Trés

Angie Dickinson in Vegas.
And

really

what I'm leaning toward are these
Because I like the idea of the two bright colors with the skirt. You know me -- more color!!

What do you guys think? Which shoes? And tell me what's inspiring you right now -- I really want to know!

(BTW, I highly rec clicking on those designer names above and tooling around on their sites for a bit. Much yumminess to be had. There are some handbags on the Jil Sander site that will give you a coronary, I promise. Check out 85178 from S/S 09. ::swoon:: Deja, I think this is your next bag.)

Photos: jaggedice.wordpress.com, style.com, Style Spy