Fabulous blogger Wendy B amuses & enlightens me on a daily basis, so this one's for her.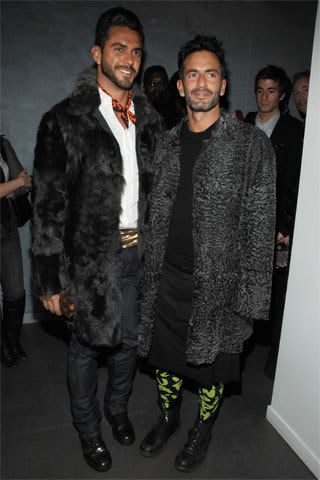 This is Marc Jacobs and someone (frankly, I do not care) at the screening of the film "Defiance" the other night. I run hot & cold about Marc Jacobs' work -- sometimes I really love it and sometimes I find it unbearable and honestly I feel okay with that. I vastly prefer that to someone who consistently bores me. But Jacobs himself? Seems to be a silly, silly man who has caught a particularly virulent (and nudist) strain of the self-promotion virus.


So. Not that I have to tell you this, but -- see what he's wearing? Don't wear that.




Photo: Style.com