The nice people at Tusk sent me news of this yummy deal:


There are a couple of versions of clutches on sale, including the lovely red one above (which comes in other colors) and this sweet ombré number: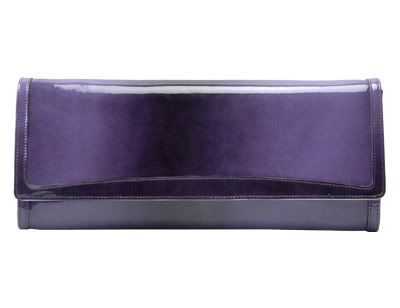 There's also a metallic pebbled leather version -- my favorite is a beautiful rose gold.

Tusk is one of my favorite leather companies. They make beautiful things in classic shapes for pretty reasonable prices, with excellent craftsmanship and detail. The clutches above have a (be still my heart)

retractable

wrist strap tucked inside -- it slides into its own little pocket when you're not using it.

One of my favorite handbags of all time is a Tusk.


I've had this bag for a while now and carried it a LOT and it still looks wonderful. I also have a little slim gold card case that I adore -- it's the perfect size for my license, a credit card, and some cash, and looks great pulled out of an evening bag.
A good go-to clutch should be in every woman's wardrobe. They make a day outfit a little more special and are a must for evening.
Click on any of the photos above to go to the Tusk website and buy yourself a little early Valentine's Day treat, or "accidentally" send a link to the person who's in charge of that sort of thing for you. The folks at Tusk at really nice and their CS is excellent.
Photos: Tusk.com, Style Spy