This is what I'm wearing today: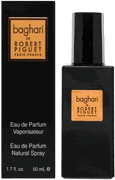 and this is what I feel I should be wearing with it:


Discovered this fragrance just recently and have fallen madly in love. I haven't traditionally been a big aldehyde gal, but this one is perfectly in between classic & modern. Like the dress above, it's simple and elegant, but has just enough oomph to keep it interesting to me. The opening aldehydes are nice & sparkly, and the powdery drydown is warm and almost a skin-scent, not baby-powderish or diapery. My favorite thing lately is to layer it over the Le Labo Aldehyde 44 lotion sample I got at Barney's in Dallas. This stuff is brilliantly champagne-y and crystal-clear. I'm very smitten and am having a lot of trouble not asking any of my Dallas friends to rush off to Barney's & buy me the big bottle. I should be in Dallas again in February -- maybe if I hoard my pennies I can swing it.


So... are you wearing any fragrance? What's the perfect outfit to go with your smell today?