I gotta tell ya -- any guy who sent me this on Valentine's Day?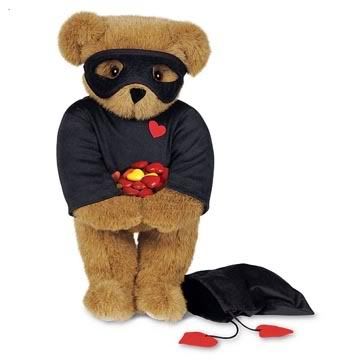 Is probably never going to see me again. Who
the hell
came up with this brilliant idea that a stuffed toy is an appropriate expression of affection for an adult female???? Why not just get me a My Llttle Pony and be done with it? Oy, that grates my cheese.


Valentine's Day gifts in general tend to be pretty clichéd and are mostly designed so that men are let off the hook from thinking overmuch. Here's another one that leaves me pretty cold: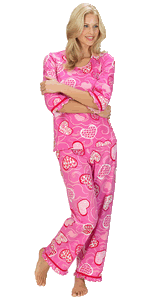 The guy who gives me heart-covered flannel pajamas? Has probably never seen me at bedtime. And probably never will. (Not that there is anything inherently wrong with flannel pajamas. But I personally eschew sleepwear. I'm just sayin'.)


Even this:


Yeah, whatever, nice & all, but honestly I don't find them all that exciting. Roses are not my favorite flowers to begin with and again -- how much thought does it take to come up with the thing that 99.5% of the population is giving as a gift that day? Honestly, I'd rather just have a big hug and a good kiss and a sincere, eye-contact-y "I love you" than this kinda phone-it-in gesture.
Ooooooon the other hand. The brilliant soul who shows up at my door with
this
on V-Day?
Oh, baby. That guy's getting lucky in at least two languages.


Whatever gifts or gestures you may receive on Valentine's Day this year, I hope they are as sincere and warm as my fondness and thanks to you for being my readers. Have a wonderful weekend, everyone!



Photos: vermontteddybear.com, pajamagram.com, 1800flowers.com